General information about the exhibition: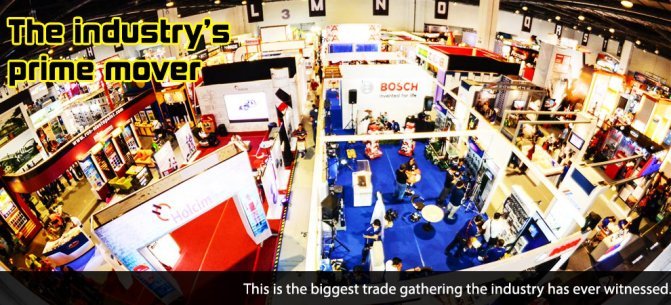 tjk-machinery-for-philconstruct-2016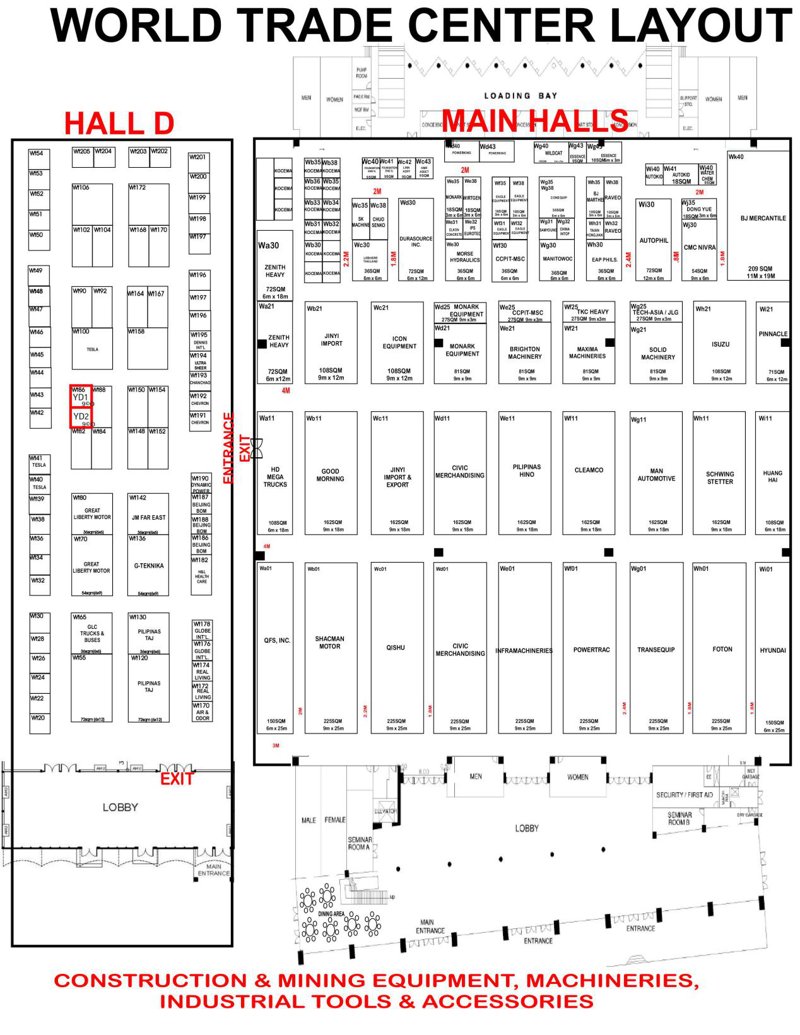 tjk-machinery-for-philconstruct-2016-tjk
Our Booth No.: WT86
Date: 10th - 13th, November 2016
Address: SMX Convention Center, Manila, Philippines
Organizing Committee: Philippines Construction Association
Exhibited products scope mainly includes two parts: engineering and mining equipment, architecture and indoor decoration materials. TJK Machinery, as the largest manufacturer of reinforcing steel and wire processing machinery in China, we will be there to show our Philippines customers and other international customers with our advanced equipment and company strength.
Brief introduction of Philconstruct
Philconstruct is the country's largest exhibition for engineering machinery and construction industry. The exhibition held annually since 1991. 359 exhibitors for the last show, 51846 audiences, 839 booths, an exhibition area of 28,090 square meters, turnover reached 2.37 billion US dollars.
The range of exhibition:
Construction and mining machinery: construction machinery, tower cranes, loaders, excavators, forklifts, bulldozers, concrete machinery, mixer, brick, broken equipment, drilling equipment, mining machinery, power tools, transformers, pumping equipment, drilling equipment, safety equipment and products, construction machinery and other accessories.
Construction and interior decoration materials: building materials, hardware, sanitary ware hardware accessories, doors, light fixtures, blinds and curtains, building materials, carpets, textiles, flooring, furniture and furnishing, hardware, plumbing products, home electronics and household utensils, household items, lighting, paint and chemicals.
Exhibition contact
Name: Ms.Sherry Wang
Tel: +86-13821214236
Email: jiaqi.wang@tjkmachinery.com
Skype: sherry6153
You may contact her in advance in order for better arrangement of the meeting. Looking forward to meeting you there!
The recommended equipment from TJK Machinery for Philippines Market
Stirrup Bender WG12D-5
Features:
1. Patented straightening system, greatly improving production efficiency, ensures synchronous double-tendons machining wire, particularly suitable for processing of the new three-tier plate screw.
2. Japan and German made PLC, servomotor and reducer
3. Hydraulic Shear, shear strength, high reliability.
4. With hundreds of graphics memory storage powerful database.
5. Time and labor saving
6. Good straightening
Wire Straightening and Cutting Machine GT5-12Q
Features:
1. Owns the highest straightening and cutting speed of 130m/min
2. Suitable for new 3rd-grade steel
3. Intelligent control system: PLC system
WIRE COLD ROLLING MACHINE LZ-9
Features:
4. Electrical control with PLC and AC bending frequency control, high unit independence
5. Shearing mechanism controlled by imported servo flying shear and coder
6. Raw material phosphorus removal is adjustable
7. Two blanking, space-saving and easy production
8. Touch panel control, compile the simple
9. Low energy consumption, ultra induction heating furnace, low losses, and precise temperature control
10. Finished wire aligning institutions to ensure mass production quickly and easily
11. High-quality electrical components with high reliability and durability
12. High-quality double Groove carbide roll
13. Control system: Siemens, Mitsubishi and Panasonic for choice
Wire Mesh Welding Machine GWCP2400/2800/3300JZ-B
Features:
1. Independent integrated hydraulic drive unit, easy and convenient for maintenance
2. High-quality electronic components
3. Control system: Siemens, Mitsubishi and Panasonic for choice
4. High-quality hydraulic drive system, ensure pressure
5. Small in dimension, easy to move, flexible, bending various sizes
For more category, please check the following popular products from TJK Machinery:
Rebar Shearing Line XQ120
Rebar Bending Line G2L32E-2
Truss Girder Welding Machine SJL320T-18/36
Wire Drawing Machine
PILE CAGE WELDING MACHINE HL1500B-12