The 24th Belarus International Construction Machinery and Building Materials Exhibition was held in Minsk, Belarus, from September 6th to September 9th. The area of the exhibition, organized by the Belarus Exhibition Association, stretches for more than 10,000 square meters. It was founded by the Russian Ministry of Construction and the Belarusian Builders Association in 1992, which has been successfully held for 23 sessions. Its organizers,Belarus Exhibition Association, is the responsible party for main exhibitions in Belarus region. It takes charge of about 24 international exhibitions annually. BUDPRAGRES is the largest building materials exhibition in Belarus as well as one of the largest building materials exhibitions among the Eastern European CIS countries. And it was awarded by the International Exhibition Union (UFI).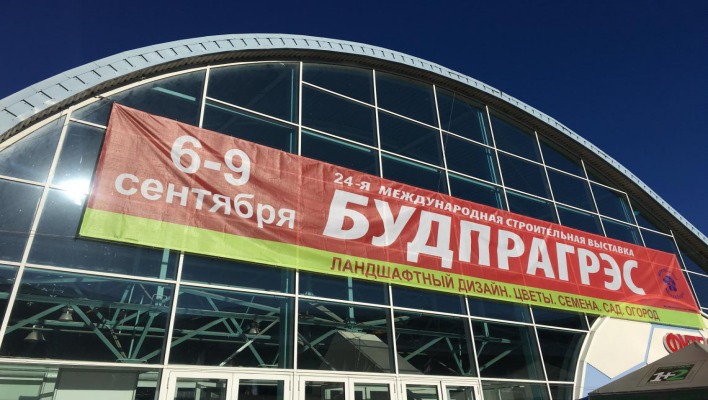 Exhibition Situation:The exhibition is held in Minsk, the capital of Belarus as well as the political, economic and cultural center. Belarus has a good industrial foundation with advanced development in machinery industry, metallurgical processing industry, machine tools and laser technology. Belarus has established a customs union with Russia and Kazakhstan. And its economic and military integration trend with Russia and Kazakhstan also gradually enhanced. Belarus is not only located on the Silk Road business trip, but also in the Baltic Sea and the Black Sea coast, it shares a close geographical origin with Russian Federation. Through the development of modern transport infrastructure and transport hubs, Belarus is able to assist related countries in its efforts to ship their products to the European market, as Belarus has also become an important area of China's "all along the way" project.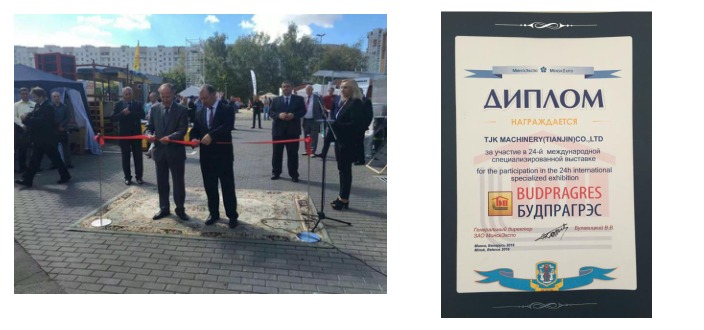 Exhibition results:As the largest production base of CNC rebar processing equipment in China, relying on our product R & D capability and superior product quality, it's a good starting point for TJK Machinery to get into the Belarusian market. The purpose of our trip is to let the Belarusian market get familiar with our products. During the exhibition,the majority of visitors and overseas customers show a keen interest in TJK products. They are impressed by our products and make inquiry and record actively in the meanwhile.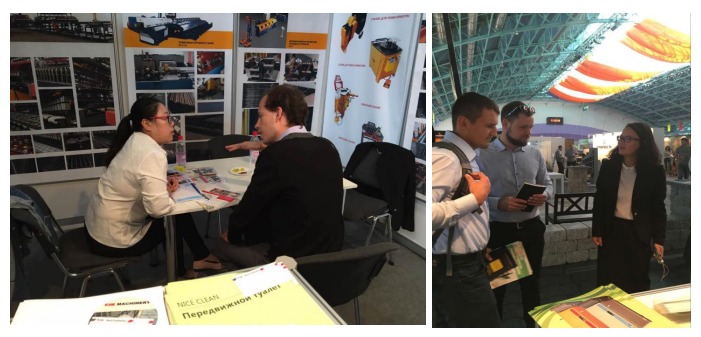 tjk-24th-budpragres-2016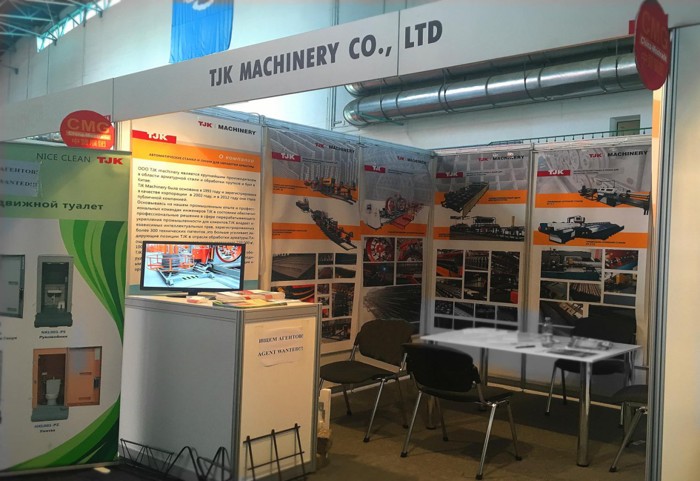 tjk-24th-budpragres-2016-tjk